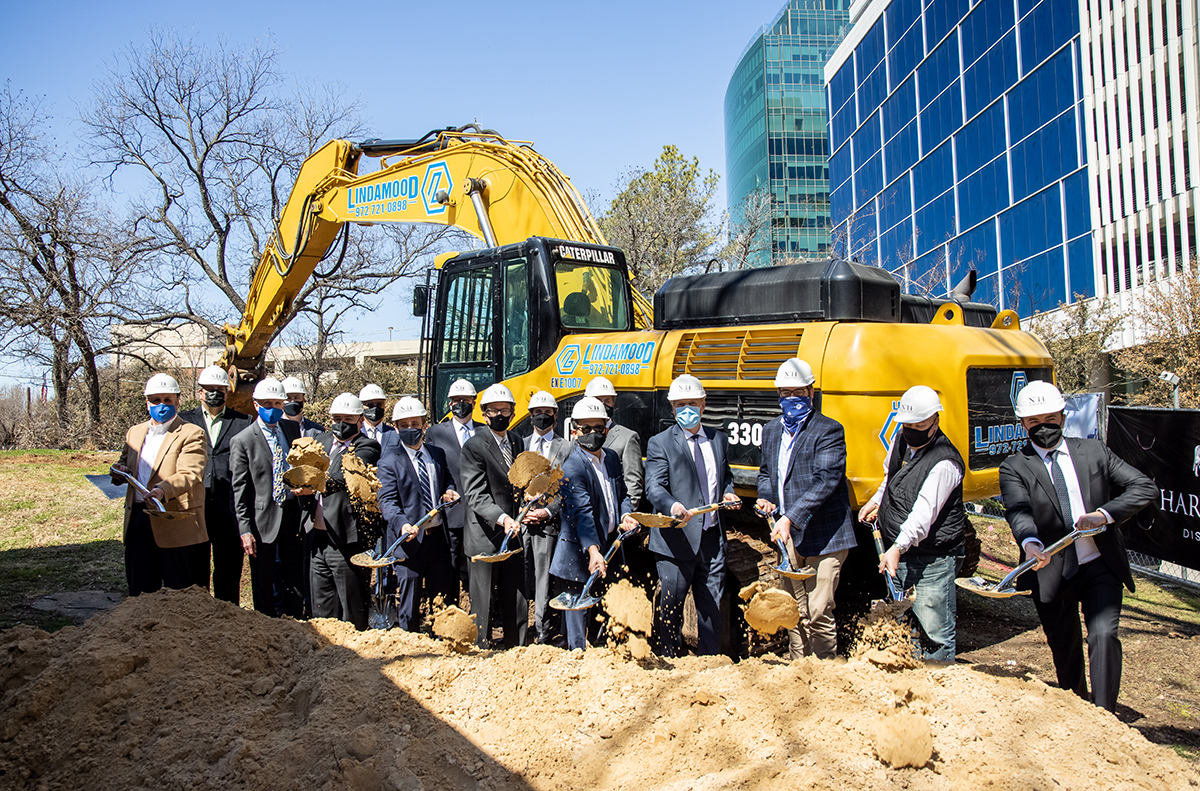 Building in Today's Uncertainty: Five Things Homeowners Should Consider
As we come halfway through 2022, three distinct issues plague the North Texas construction industry: escalating costs, long turnaround times, and labor shortages. Despite volatile market conditions, clients can achieve success through a collaborative and creative approach to construction. Here are 5 steps to find out how.
1. Early involvement of general contractor/business partner
Engaging your CM/GC and business partners during the design phase of the project allows the design team to speak directly and learn from the builders who purchase the materials and build the project. This is extremely important due to the ever-changing commodity market impacts during the design phase. Information your CM/GC should share includes:
The availability of materials, equipment and labour.
Escalation impacts and emergency recommendations to offset these costs.
Recommended prefabrication options.
Feedback from business partners on design options for better production.
Early engagement will allow designers to ensure that the design will stay on budget and that material selections will coincide with project schedules.
2. Business Partner Workforce Capacity
"More businesses die of indigestion than of starvation."

David Packard, The HP Method
There is a real risk for business partners to become over-leveraged in today's market, and clients need to understand that it is dangerous to choose contractors based solely on price.
Risks associated with default are on the rise for the following reasons:
Late delivery or unavailability of materials related to supply chain issues
Inaction following a project delay, possibly because contractors are prioritizing other projects
Quality issues related to insufficient labor or supply chain issues
Disruptions to revenue or cash flow due to delayed, postponed or canceled projects
The information your CM/GC should share includes their processes regarding the following:
Business Partner Prequalification
Non-subcontracting insurance
And for any prospective business partner, a review/assessment of:
Current financial statements (last 3-6 months) and current bank line of credit and amount available
Work in progress (WIP) reports
Current labor logs (next 12 months)
This understanding can help mitigate the risks associated with a defect that could derail a project.
3. Early Release Package
When developing the project schedule, it is critical that long-lead materials are considered before the design begins. With material lead times well in excess of 8-12 months on some products, an impact on the timely completion of a project can easily occur. If your general contractor and key business partners are signed up and working closely with the design and engineering teams to prepare pre-purchase packages, purchasing long-lead materials early in the design process can be produce, which will compensate for delays in project start-up or pauses during construction. . An example of this would be to have a purchase package included as part of the design development phase for items such as structural steel, switchgear, rooftop units, generators, etc
4. Permit
In traditional delivery, if design takes six months and construction takes twelve months, it takes eighteen months in total before a building is completed. In our current market, after the six months of design, projects must delay their start-up to allow material purchases to catch up. Assume the time frame is three months. Then, the duration between the start of the design and the completion of the construction would be twenty-one months. By working with local municipalities early in the design process, teams can creatively enable, allowing the project to begin construction sooner. By releasing documents in phases, such as the Site Work Package, Core and Shell Package, and Finish Package, construction can begin earlier (before all design is complete), which begins the term of twelve months earlier in the process so that the building opens. earlier. Pairing this approach with early release hardware packages gives projects a chance to finish on time. Be sure to ask the municipality you work in if they allow a phased design approach.
5. Lean planning
With so much lead time uncertainty in the market today (lead time issues, labor shortages, shipping delays), it is essential that customers work with general contractors who understand the principles of scheduling. lightweight construction. General contractors who allow their business partners to be part of the planning/scheduling process, through tools such as the Last Planner® system, will have more success due to the transparency around working times, transfers between business partners, management of constraints, etc. After. In the most collaborative versions of Lean projects, business partners are involved in weekly owner/architect meetings, where they share the latest information related to supply chain issues and make recommendations for alternative solutions when things go wrong.
Our industry will successfully overcome this instability and uncertainty if we continue to rely on our trusted partnerships. Relationships are fundamental to our business, and we thrive when we are driven to deepen collaboration and cooperation.
---
Keyan Zandy is CEO of Richardson-based Skiles Group.