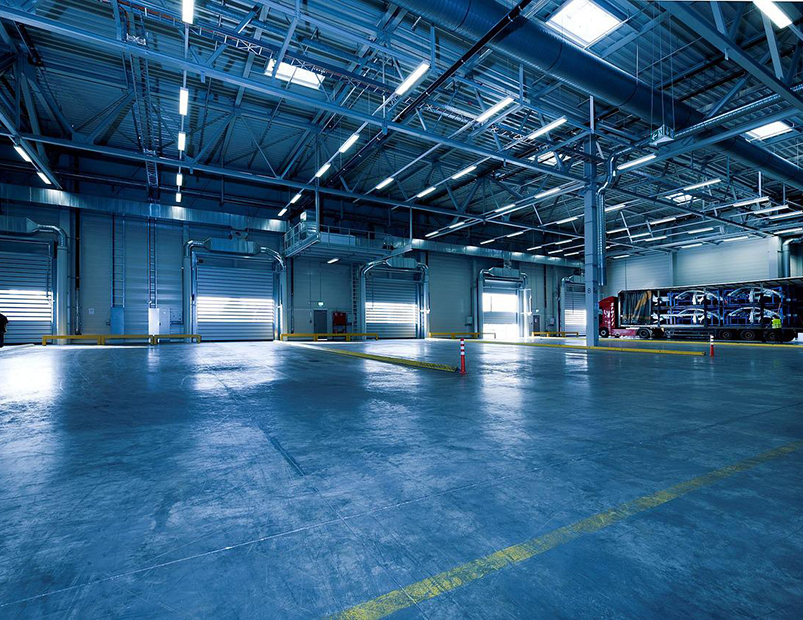 The impact of interest rates and inflation on industrial real estate
It's a Friday in June. It's not a vacation, or a special occasion, or even a memorable moment of the day. However, it is important for the industrial real estate market as the sector seems to be recalibrating daily.
The good news
Industrial leasing fundamentals are still positive after a 2021 banner. Despite a massive influx of new deliveries, national vacancy rates fell for the sixth straight quarter to 3.4% as occupiers absorbed 110.8 million square feet in the first quarter of 2022.
As such, the national average asking rent climbed to $7.62 per square foot, marking a 7% increase from the fourth quarter of 2021 and becoming the largest quarter-over-quarter increase in at least 2000.
Additionally, investor transaction volume for the first quarter of 2022 was strong, reaching $33.2 billion, the second-highest total ever for a first quarter and a notable achievement after a year that saw an amount record amount of capital paid into the industrial sector. There are still record levels of liquidity in domestic markets, and foreign capital has an even longer trail.
In Q1 2022, developers delivered 90 million square feet of new inventory, effectively equivalent to Q1 2021. While strong by historical standards, this influx of new space barely moved the needle on the vacancy for most markets. According to JLL's research, the pipeline of spaces under construction has reached 531 million square feet, of which more than a quarter is in the mega-box category of 1 million square feet and above.
There seems to be a bifurcation of markets between coastal/port markets and non-port markets. Port markets saw year-over-year rent growth exceed 23%, compared to 16% in non-port markets. Moreover, despite a price premium of nearly 40 basis points, these coastal cities represent an attractive opportunity for investors looking to secure long-term net operating income growth.
The (less) good news
As projects continue to be mired in delays due to material and labor shortages, material price volatility itself has begun to subside. However, prices continue to rise for these materials, thanks to inflationary pressures. Tight labor and housing markets, supply chain constraints, rising production and energy costs, and rising consumer demand are all key factors contributing to our rising inflation. , which in May reached the highest levels since 1981 at 8.6%.
Genuine concerns about inflation and rising interest rates are causing investors to price their underwriting. Negative leverage is starting to be the main driver of cap rates due to the cost of capital. It is possible to mitigate some of this negative leverage with the exponential rental growth that is still occurring in many markets. However, if and when rental growth slows, there will likely be some downward pressure on values.
The global outlook
JLL forecasts that vacancy will continue to decline for industrials, likely bottoming out below 3.0%. From the owner's perspective, any change in rate has not affected the need for space. The supply chain is still not on the right side, meaning tenants are not at pre-pandemic supply levels in their warehouses. Even if there were to be a decline in consumer spending, there would still be a significant shortage of warehouse space across the country.
Companies are also still reeling from the massive disruption to their supply chains that occurred during the pandemic and are rethinking their distribution models. Just-in-time delivery is used to guide decisions. Since then, there has been a pivot towards "just in case", both in terms of product and in terms of banking space due to the rapid increase in rental rates.
Labor considerations are also driving these location decisions, as are rising fuel costs due to inflation. Tenants are approaching expansions, particularly to non-gateway markets, with more caution, as rent savings from moving to tertiary locations are likely offset by higher transportation costs.
However, real estate represents only a fraction of the overall cost of these companies (estimated between 3 and 6%). Inflationary pressures in terms of real estate costs are likely minimal compared to the impacts of inflation and interest rates on the rest of their business.
Given these factors, market rents are expected to continue to rise across the industrial sector. Most investors are underwriting 7.0% or more in most markets and expecting rents to rise through 2023.
Speculative development will likely continue, but will be impacted by supply chain and regulatory restrictions. Capital is virtually non-existent for unauthorized and staggered development (two to three years to completion). Initial due diligence for construction debt is becoming much more robust, with more emphasis on valuations and underwriting assumptions.
Capital markets underwriting changed significantly in the second quarter of 2022. There was a repricing of many assets, initially driven by developments in the debt market, but now driven more by overall risk assessment . The most attractive type of industrial property has become a value-added product with a short-term turnover or vacancy.
The buyer pool has also shrunk for industrial assets as investors move away from asset classes that are not close to the price peak (i.e. retail). Most investors now subscribe to slightly higher investment rates, particularly at the end of their intended holding period.
Overall, the entire real estate class could take advantage of this period of economic volatility and continue to outperform the broader equity markets. Some market participants assume that this volatility is short-term. Others believe that a slowing economy could create arbitrage opportunities. Investors are stress testing for an inflationary environment, rate hikes and a potential recession. This is likely to continue through the second half of 2022 until the direction of the economy becomes clearer.